Who it's for
Canadian Educators (Grades 6-8)
Certifications
Middle Years Focus on IT Certificate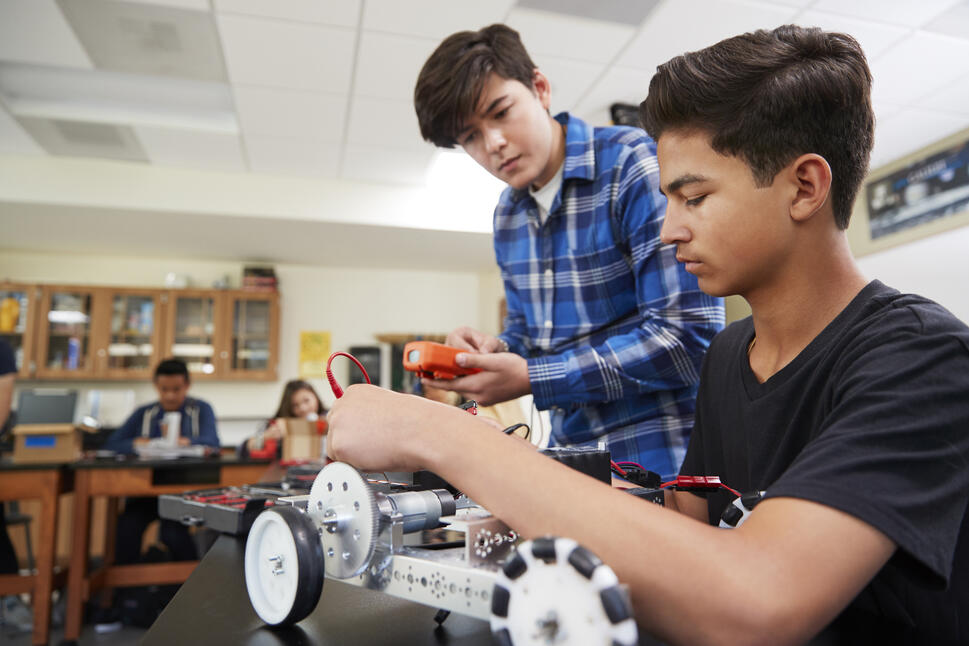 MyFIT helps middle school students develop future-ready skills

MyFIT helps middle school students build digital skills through hands-on experience and real-world scenarios, preparing them for post-secondary education and careers in the ICT industry.

Creating awareness of digital technologies from an early age is crucial for developing the skills required to thrive in the 21st-century workplace. To grow this awareness and keep up with the latest technologies and trends, ICTC partnered with top educational specialists and ICT employers to develop the MyFIT program.

MYFIT inspires middle school students (Grades 6-8) to acquire ICT skills that are highly valuable in the contemporary workplace. Through this program, students embark on a distinctive learning journey to foster the growth of their leadership and interpersonal, technical, and business skills.

The program is based on three building blocks:
MyFIT Aptitudes,

Technology/Digital Skills,

Business Application


 
These competencies expand student understanding of technology and help build future-ready skills. Their application to real-world business scenarios promotes innovative and strategic thinking.

Through MYFIT, students build the digital skills needed to progress to the FIT program (Focus on Information Technology) in secondary education. The hands-on experience gained through these programs encourages students to continue their digital learning into high school, post-secondary, and beyond.

MYFIT is based on two systems, a non-device and a device-based system.
 
Non-Device Certificate 
To learn more about the non-device system, please reach out to ICTC's Jump-Starting Digital Careers Team at @email.
 
Device-Based Certificate
In collaboration with ICTC's Learning Programs partner, Logics Academy, teachers and students will participate in a more hands-on, device-based learning experience. Through this learning path, teachers and students will have the opportunity to use CyberPi--a single-board computer fully packed with advanced electronic sensors, actuators, and communication modules. CyberPi is used to teach Artificial Intelligence, Data Science, Networks, the Internet of Things and more while supporting block-based coding language and the text-based programming language Python in an easy-to-use platform.
 
Learning Objectives of MYFIT Device-Based Program
By the end of this program, educators and students will be able to:
Learn how to program a single-board computer called CyberPi through block-based or Python programming.

Learn how to program and use the various sensors on the CyberPi to complete different projects and apply the technology to everyday life scenarios.

Learn how Artificial Intelligence (AI), the Internet of Things (IoT) and Data Science can be used along with commonly used electronic modules, accessories and tools to expand their understanding of technology and help build future-ready skills.


 
Eligibility Criteria:
You are a current educator in the middle Canadian school system (Grade 6-8)