Leveraging Global Talent: How to Boost Your Business by Hiring Newcomers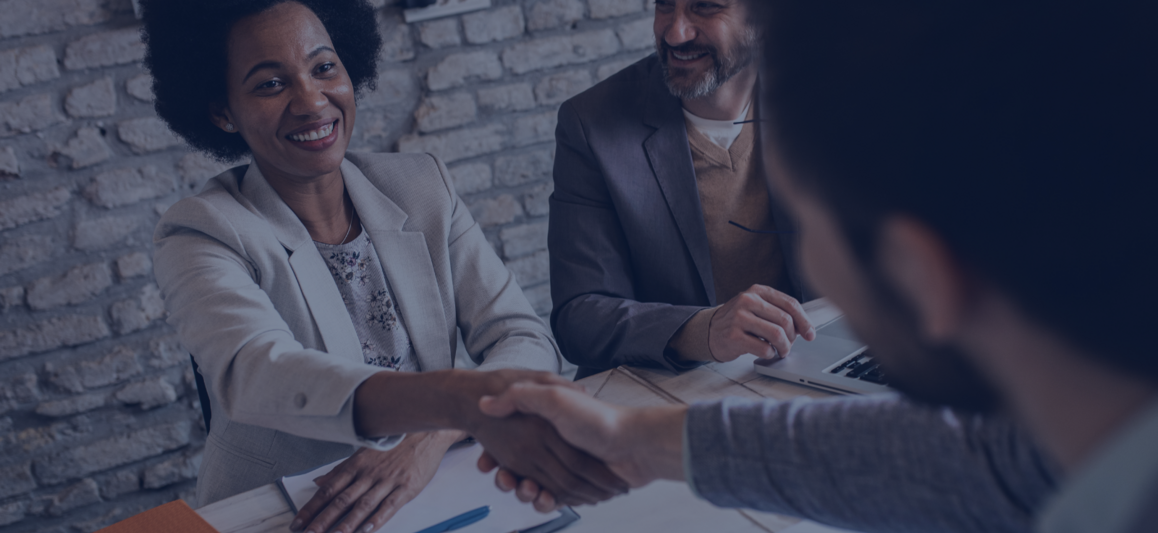 Leveraging Global Talent: How to Boost Your Business by Hiring Newcomers
As labour market conditions tighten, Canadian businesses—particularly Canada's tech employers—are struggling to fill unprecedented job vacancies.  
In response, the federal government launched a first-ever Tech Talent Strategy to help Canadian businesses thrive in a competitive global landscape, and ICTC is playing an important role in helping employers hire newcomers into tech roles through its Pathways to Employment for Newcomers program.  
Embracing Canada's Tech Talent Strategy
Last month at the Collision 2023 tech conference, Immigration, Refugees and Citizenship Canada (IRCC), announced the government's Tech Talent Strategy. As Canada looks to welcome 410,000 to 505,000 new permanent residents in 2023, this announcement acknowledged the critical role of international talent in maintaining the momentum of Canada's high-growth industries.  
As part of the strategy, IRCC announced a series of new measures for international talent attraction, including the development of an Innovation Stream to attract highly talented individuals to Canada by offering employer-specific and open work permits for up to five years for highly skilled workers in select in-demand occupations. 
The government's other strategy measures include creating a STEM-specific draw under category-based selection to issue additional invitations under the Express Entry program, a return to the 14-day service standard for work permits under the Global Skills Strategy, promoting Canada as a destination for digital nomads, improvements to the Start-up Visa Program, and a new federal initiative to lure highly skilled workers from the U.S. to Canada.  
For employers, internationally trained IT professionals bring diverse skill sets and broader cultural perspectives not readily available in the domestic labour force. This infusion of innovative ideas shaped abroad can significantly enhance a Canadian company's overall competitiveness on the global stage. 
Hiring employees who communicate effectively in other languages can help open new markets, better serve existing customers, and forge relationships that lead to foreign direct investment (FDI). In fact, a recent ICTC study found that foreign direct investment in Canada saw impressive growth in 2021, with an annual gross inflow of over $75 billion—a level last surpassed in 2007—and second only to the U.S. among OECD member countries. This significant growth of FDI inflows is largely attributed to the recovery of the Information and Communication Technology (ICT) sector. 
Greater FDI inflows to Canada inevitably drive the need for more skilled workers. Part of that demand will have to be met by skilled newcomers to Canada, which seems to already be happening; according to a new report from the Technology Councils of North America and Canada's Tech Network, Canada saw an intake of over 30,000 tech workers from abroad over the last year. 
In the competition for international capital to get startups off the ground or to scale, foreign IT professionals can provide that leg up to success by helping win the confidence of foreign investors. 
ICTC's Pathways to Employment for Newcomers Program
As the government embraces Canada's emerging role as a global tech talent recruitment and attraction leader, ICTC has been helping employers fill vacancies or to expand their tech capabilities by hiring internationally educated IT professionals under a six-month wage subsidy. 
Pathways to Employment for Newcomers connects employers and internationally educated professionals in Canada, while offering a generous wage subsidy to reduce the risk to employers and incentivize hiring.   
While the program pays the employer 70% of a skilled worker's wage up to a maximum of $15,000, the newcomer gains valuable Canadian work experience and access to ICTC's work-ready e-Learning courses, among other benefits.  
Grow Your Business with ICTC
Since the inception of the Pathways to Employment for Newcomers, ICTC has facilitated the digital economy job placement of 168 newcomers from across the country, while providing them with business skills training. Out of 57 completed contracts, 51 are now steadily employed, with 40 clients indicating being retained by their Pathways employer and 11 that are now employed elsewhere.  
By supporting the integration of internationally educated professionals into Canada's digital workforce, our program strengthens Canada's position as a global hub for technology and innovation.   
Grow your business with ICTC: register for our Pathways to Employment for Newcomers program and receive a 70% wage subsidy (up to $15,000) for hiring newcomers in digital or tech roles. Learn more here.