Building the Future of Canada's Workforce: iAdvance's Impact on Reskilling and Upskilling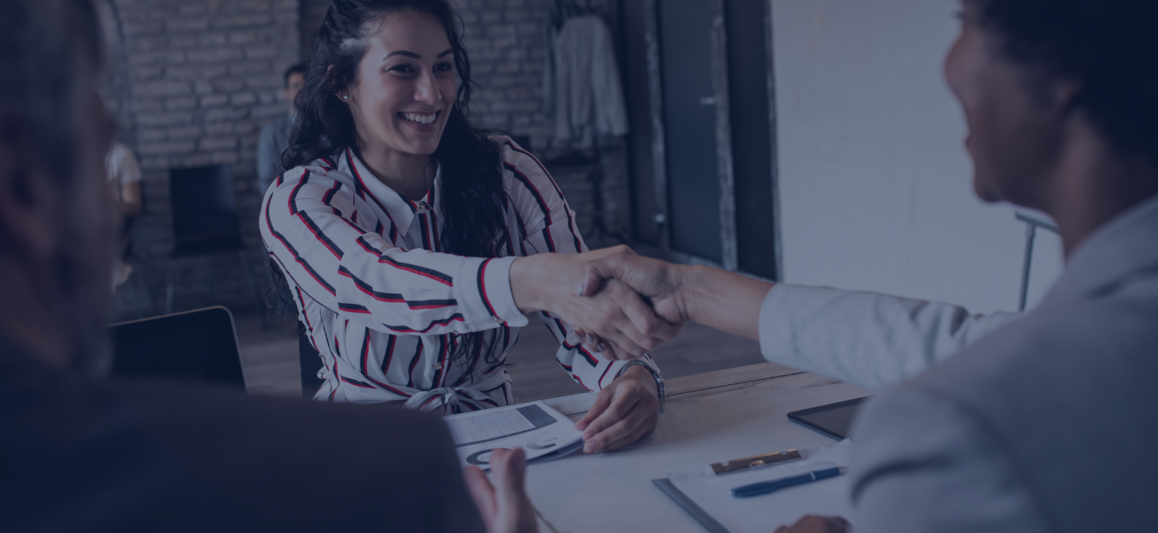 From Energy to Digital: Assel's Story
Assel I. had worked in the oil and gas industry for years when she decided to explore a new career path in the digital field. Surprisingly, she found that much of what she did as a Geoscientist/Petrophysicist was similar to what she learned in the Data Analytics program offered by the Southern Alberta Institute of Technology (SAIT) as part of EDGE UP 2.0. Through this program, Assel could apply her newly acquired data analytics expertise in a practical setting while also gaining valuable hands-on experience that equipped her for future success in the digital field.
Assel was one of more than 250 Calgarians who completed training through EDGE UP 2.0, a program led by Calgary Economic Development, funded by Future Skills Centre, and delivered in partnership with ICTC and five post-secondary training partners. EDGE UP 2.0 trained and supported professionals displaced from the oil and gas sector to pivot to careers in Calgary's digital tech sector.
EDGE UP 2.0 is also a prime example of a collaborative ICTC iAdvance end-to-end workforce development solution that provides pathways to employment in the high-growth digital economy.
"The global pandemic provided me with a unique opportunity to reflect on my career development from a different perspective. During this period of uncertainty, I felt a strong desire to broaden my expertise and enhance my skill set beyond what I already possessed. Recognizing the importance of adaptability and continuous learning in a rapidly evolving industry, I sought to add new skills that would complement my existing ones." –Assel I.
Assel's story is just one example of how ICTC's iAdvance solutions can help Canadians reskill and pivot to in-demand jobs in growth sectors or to upskill to maintain and advance employment prospects within their respective sectors.
"EDGE UP provided a supportive and nurturing environment that gently guided me through the process of transitioning into a new career. The program's comprehensive curriculum and practical learning opportunities helped me build confidence in my skills and capabilities as I acquired new knowledge and expertise."
Digital Skills Key to Unlocking Canada's Future Economy
Global challenges have catapulted the demand for a digital-savvy workforce in Canada to unprecedented heights, along with the need for a robust talent pool of digital skills and labour market insights.
The digital economy presents tremendous opportunities for those with the skills and competencies required to compete in the modern workforce. In fact, by 2025, ICTC forecasts an astounding demand for an additional 250,000 jobs in the Canadian digital economy.
As we navigate this new landscape, it is crucial that job seekers are equipped with the knowledge and expertise necessary to seize these opportunities and overcome the challenges that lie ahead.
Reskilling and Upskilling Canadians through iAdvance
"iAdvance is a proven workforce development solution aimed at meeting industry needs, equipping talent streams with the advanced technical and life skills to help businesses digitally transform, scale, innovate, and improve their competitive advantage in a global context." - Namir Anani, President and CEO, ICTC
ICTC's iAdvance end-to-end workforce development solutions include upskilling tools and reskilling pathways that empower learners to stay competitive and confident in the digital marketplace. iAdvance is designed to equip modern learners with the necessary knowledge and skills to pivot into new jobs in growth sectors or maintain and advance their employment prospects within their current sector. With features such as a labour market intensity map, career mapping tools, and micro-credentialing, our comprehensive iAdvance model offers a personalized approach to reskilling and upskilling that ensures learners are fully prepared to succeed in the digital economy.
As a leader in workforce development, ICTC has initiatives spanning Canada, reaching thousands of Canadians. Our Pathways to Employment for Newcomers program, for example, has upskilled 152 newcomers. Other programs have been pivotal in transitioning and upskilling talent to high-growth sectors of the Canadian economy, with a high retention and employability factor of over 93%. We have proudly contributed to the reskilling of 255 oil and gas professionals for digital careers through EDGE UP 2.0, which garnered iAdvance international recognition in a recent OECD report, further validating our approach as a world-class learning solution for the modern workplace.
To learn more about our innovative workforce development solutions, visit etalentcanada.ca.