Building an Effective Job Description – What's the Big Deal?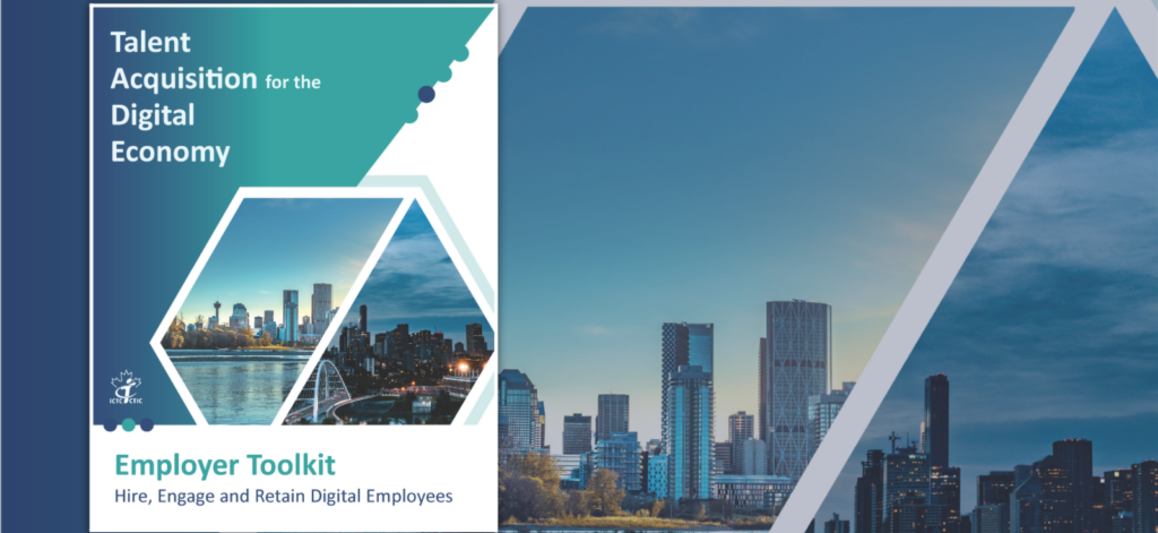 Your organization is growing. You've realized that you need another team member to help balance the increased workload, and you have all the approvals you need to start the hiring process. Great! Now you need to put up a job post, and the applicants will begin rolling in…right?
While writing a job description may sound like a simple task, many people don't realize that it's often the first line of communication between your organization and prospective employees. Unfortunately, this underestimation can lead to lacklustre descriptions, vague outlines of responsibilities and, overall, the wrong first impression of your organization.
Why Your Description Matters
In the age of COVID-19, rising costs of living, and increased mental health awareness, it isn't enough to post a job in the old "set it and forget it" way. Now, more than ever, candidates are considering their passions, work-life balance, health and other benefits, fair compensation, retirement contributions, and other so-called "bonus" factors in their career decisions. Gone are the days of advertising a job simply because it is a job. The market is competitive—and candidates know this.
How to Make Your Post Stand Out
To attract candidates in the crowded job market, appeal to human nature with a captivating job description, keep the language simple and to the point, don't bury the benefits in layers of corporate jargon, and stick to gender-neutral phrasing to avoid discrimination
Browse the list below to start building genuinely compelling and engaging job descriptions!
What to Include in Every Job Description
Job Title
Use a title that reflects the actual position.
Avoid generic stand-alone titles like "Analyst" or "Engineer." Instead, use recognizable language that also describes the job.
Consider the level of the role and how to reflect the level of seniority in the title.
Examples: Senior Software Engineer or Junior Front End Web Developer.
Responsibilities and Duties
Summarize the responsibilities and list the duties of the job:
Outline why the position exists.
List the most important duties of the position and the day-to-day work involved.
Use verbs to describe the responsibilities and include how the work is completed.
Examples: analyzes existing data, manages business applications, and provides technical assistance.
Work Environment
Describe key attributes of the work environment and how it influences the way work is done.
Make sure to highlight your unique selling points—if you are advertising a position with flexible hours, don't hide it at the bottom of the list!
Examples: Remote work or office environment, travel requirements, dogs allowed on Fridays, any dress code requirements.
Work Experience and Skills
Summarize and list the previous work experience and skills needed:
Specify experience in related job functions (i.e., years of experience, types of experience, or projects completed).
List key skills and knowledge required to do the job.

Include both technical and "soft skill" requirements of the job (i.e., cloud computing or team collaborator).

 
Education, Certifications, and Training
List education, certifications, or specific training requirements.
Examples: Post-secondary degree, AWS Cloud certification, Microsoft Azure certification.
Next Steps
Now that your description is ready, it's time to post your job ad. Platforms like LinkedIn and Indeed streamline the process, but HR tools such as BambooHR are also an option. Whichever route you choose, remember to promote your posts through social media, emails, and other outreach venues to get your listings in front of candidates.
However, an important note is that traditional outreach efforts may not reach every audience (for example, newcomers may not be browsing the same channels as established locals). Therefore, it is crucial to research and think creatively to reach new communities and ensure a diverse pool of applicants.
Is your business in Alberta? Talent Acquisition for the Digital Economy is a free capacity-building program that helps small and medium-sized Alberta companies strengthen their competitive advantage through strategies to effectively attract, hire, and retain digital talent.
Sign up for our free TADE toolkit to get more tips to boost your talent attraction and retention. Learn more here.
Image