Art Academy Wins Canada's CyberTitan VI Championship in a Tight Race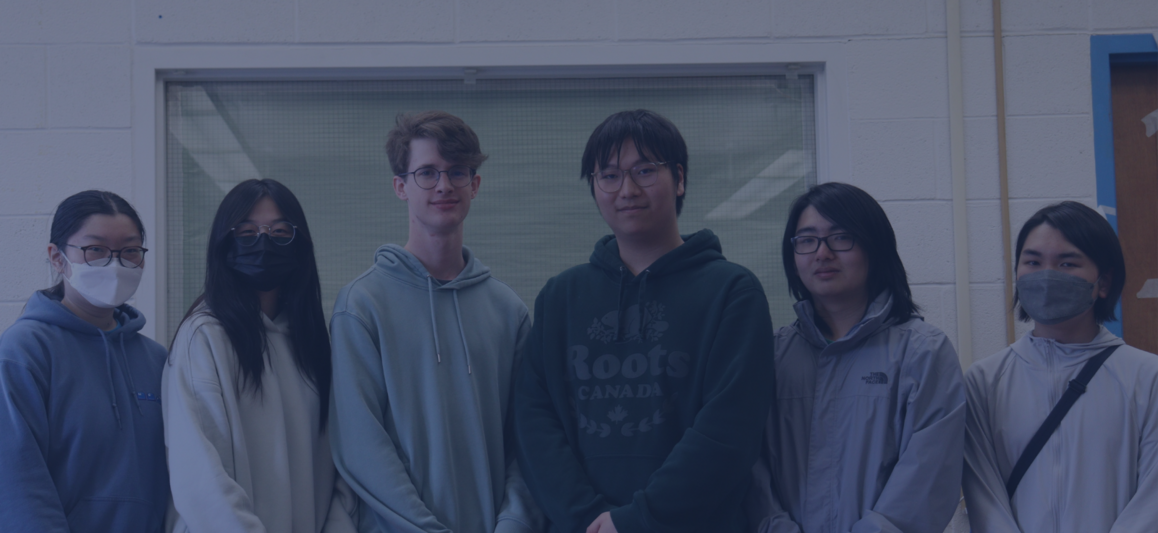 OTTAWA, ON. May 10, 2023—Art Academy of William Lyon Mackenzie C.I. from North York, ON, secures the top podium spot at ICTC's CyberTitan VI National Finals. 
A very close second place went to Olympians Poseidon of Old Scona Academic from Edmonton, AB, and Syntax Error of Sisler High School from Winnipeg, MB, clinched third.  
(*The full list of competition standings is available at the end of this announcement.) 
"We are honoured to be this year's CyberTitan champions! For some of us, this has been our first year, and for the rest, it's our final time," said Tom P, Captain of Art Academy. "We're hoping to continue our school's winning streak in the upcoming years and introduce new people to the world of cybersecurity as we recruit new members." 
SATEC from SATEC at W.A. Porter Collegiate Institute in Toronto, ON, won the Defender of the Year award for finding two additional vulnerabilities in the competition web app that our development team at Field Effect didn't know existed.    
In the CyberTitan Middle School Division Competition, the top spot was clinched by CyberDragons of Nashwaaksis Middle School from Fredericton, NB. 
"We're so grateful to have competed this year, and we want to thank our coach Mr. Gautreau and our mentor Griffin Higgins. Also, thanks to Sheena, Henri, and all the other members of ICTC and Field Effect. We hope to see you next year in the CyberTitan VII National Finals," said CyberDragons in a collective statement.  
The seven-hour cybersecurity competition took place on May 8. It was a very close competition, with the top two teams tying in points and flags captured. The tiebreaker was the amount of "System Up Time" each team accomplished.  
A virtual industry Summit was held on May 9, where students heard from cybersecurity industry experts, including representatives of CyberTitan Platinum Sponsor, Communication Security Establishment (CSE), and Competition Development Team Partner, Field Effect.  
The official Award Celebration was hosted today, May 10, where Jennifer E. Mason of CSE participated in announcing the winners.  
CyberTitan VI National Finals featured 13 teams that qualified from six months of cybersecurity training and competitions between 144 high school and middle school cybersecurity teams across Canada. 
ICTC's CyberTitan program helps students learn cybersecurity skills and inspires the pursuit of careers in cybersecurity and other STEM-related fields. 
ICTC is extremely happy with the success of this event, and we are very proud of the professionalism shown by all students during the competition. All CyberTitan VI teams should be proud to be among Canada's top emerging cybersecurity talent! 
"Our sincere congratulations to team Art Academy for clinching the Championship! This year was a particularly tight race. We are immensely proud of the CyberTitan program and all the critical support from our sponsors, partners, coaches, and teams! We hope these students continue into STEM careers. I already feel safer knowing some of them will be keeping Canadians cyber-safe in the future," said ICTC's CyberTitan National Director Sheena Bolton. 
Registration for CyberTitan VII is already underway! 
For more information, please visit www.cybertitan.ca. Teams that register before July 1, 2023, will receive a 20% discount. Registration continues until October 5, 2023. Team member finalization and payments aren't due until November 15. Register Today!  
About ICTC  
The Information and Communications Technology Council (ICTC) is a neutral, not-for-profit national centre of expertise with the mission of strengthening Canada's digital advantage in the global economy. For over 30 years, and with a team of 110 experts, ICTC has delivered forward-looking research, practical policy advice, and capacity-building solutions for individuals and businesses. The organization's goal is to ensure that technology is utilized to drive economic growth and innovation and that Canada's workforce remains competitive on a global scale.  
Media  
To arrange an interview with any of the winning CyberTitan teams, coaches, or the event organizer, please get in touch with Sheena Bolton, ICTC's CyberTitan Lead, at 613-237-8551 ext. 154 or email @email. 
*Full list of competition standings: 
Art Academy - William Lyon Mackenzie C.I. - North York ON  
Olympians Poseidon - Old Scona Academic - Edmonton AB 
Syntax Error - Sisler HS - Winnipeg MB 
sudo rm -rf / - Pembina Trails Early College - Winnipeg MB 
Lasagna - William Lyon Mackenzie C.I. - North York ON 
Olympians Artemis - Old Scona Academic - Edmonton AB 
CyberDragons - Nashwaaksis Middle School - Fredericton NB 
Fighting Falcons - École secondaire Étienne-Brûlé - North York - ON 
Yottabytes - Nashwaaksis Middle School - Fredericton NB 
SATEC - SATEC at at W.A. Porter C.I. - Toronto ON 
Your Team and I - Harrison Trimble - Moncton NB 
Halifax Hackers - Halifax Grammar School - Halifax NS 
Olympians Apollo - Old Scona Academic - Edmonton AB