AIM and Succeed: How ICTC's New Soft Skills Course Drives Innovation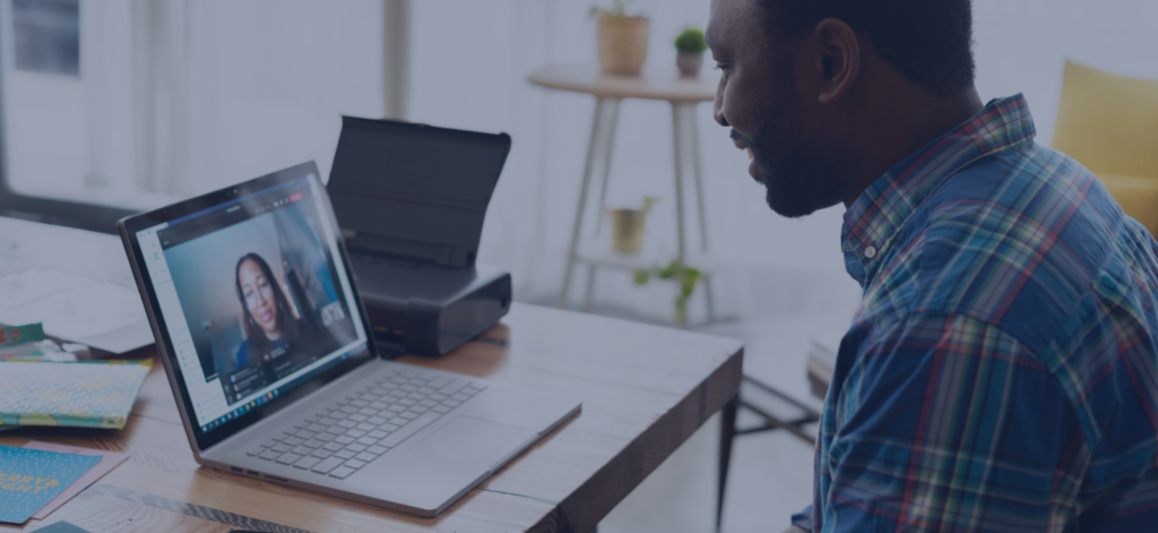 Carleigh Reynolds is part of ICTC's WIL e-learning team. She sat down with course co-developers Sashie Steenstra and Craig Murrell to discuss ICTC's new course, Agile Industry Mindset (AIM). This Q&A dives into what is essential about so-called "soft skills" and ICTC's innovative approach to teaching them. 
Soft skills—also referred to as people skills, human skills, or life skills—can help workers and organizations build stronger relationships, inspire ideation, problem solve, empower collaboration, and promote a healthier workplace.  
"The shelf life for technical skills is really short, but soft skills are perennial and always necessary," says ICTC's Sashie Steenstra, iAdvance Manager and workforce development expert. 
"There's been a huge explosion of interest around "soft skills," which is a somewhat antiquated term or way of looking at the skills necessary to get employed," adds Craig Murrell, ICTC's Senior e-Learning Curriculum Developer & Facilitator, and AIM program lead. "Because soft skills aren't soft, they aren't easy." 
Despite the critical importance of soft skills in the workplace, they are notoriously difficult to acquire through traditional training methods. Unlike the latest software, soft skills don't come with a user manual. They are developed through years of practice, feedback, and self-reflection. But is there a way to expedite this process and achieve these breakthroughs in a virtual classroom? ICTC believes there is and has launched a new course that AIMs (pun intended) to do just that.  
Q: What is "AIM?" 
Sashie: ICTC's Agile Industry Mindset, or AIM, course is designed to cultivate critical interpersonal skills and empower agile teams working in digital environments. This soft skills course fosters social awareness, emotional intelligence, and active communication. It is offered through a blend of virtual instructor-led training (VILT), student-driven learning, and interactive story-based learning, paired with video-based practice. 
Q: How critical are soft skills in the current job market?  
Sashie: Soft skills are important in weaving together tech skills, systems, and people. One recruiter told me recently, "I hire because of tech skills, and I fire because of soft skills." Soft skills are actually what drive innovation and technology. Further, when working remotely, you'll never actually meet most of your colleagues in person. So how do you invest in them? How do you show care and concern? AIM develops the necessary skills to navigate digital working environments like this and can further strengthen trust and corporate communications. Also, faulty assumptions are the number one cause of breakdowns in communication. 
Craig: With less face-to-face interaction, we're often lacking the context of body language and tone, so you need enhanced emotional intelligence to get clarity in your communications. 
Q: How do you approach learning soft skills?   
Sashie: It's a messy process. You can't just learn soft skills on paper. It's not about knowledge transfer. It's about practicing and applying it in all aspects of your life. Not just at work, but also at home. And making mistakes is part of the process, just as much as learning from those mistakes. 
Craig: You're putting techniques that change your behaviour into practice. That often means changing the way you've foundationally dealt with people from the beginning. 
Q: What can students expect from this course? 
Sashie: The course gives students practical tools and steps to navigate life and workplace obstacles. We always tell people to be lifelong learners, but we rarely encourage them to treat themselves as the subjects of study. AIM helps you understand and uncover critical things for not just job satisfaction, but life satisfaction. 
Craig: It's blended learning. We alternate materials so the students get to experience a mix of modalities. We "flip" the material, which means presenting the new content before class time. So instead of attending a lecture on new material and then going home and working on assignments independently, you flip this. The new learning precedes class time, and in class, you spend time working through the assignments with peers. It's a better learning model that makes class time more productive and gives students the opportunity to further explore the material. It's hard, if not impossible, to do this on your own because, unlike most courses, it's about social interaction with your cohort. And the payoff is that when you develop your soft skills, life and work's messy moments become much easier to navigate.  
Q: What's the secret recipe? How do you actually acquire soft skills through this course? 
Craig: The difficulty for most workers is finding the time to practice skills and incorporate them in the workplace. So, following the best practices in e-learning standards, curriculum design, and educational technology, we made this course as engaging and motivating as possible with a mix of videos, podcasts, and interactive e-learning components. 
One innovative solution we employed was story-based scenarios. Think "graphic novel audiobook." Characters speak to you through scenarios that you might find in the workplace. Students can choose a response that they think is best, or they can experiment and choose a response just to see the outcome. Then, we provide a realistic outcome, and an explanation of which choice could have been better. This allows the students to engage with the material, see the outcomes of their choices, and incorporate new skills into their day-to-day behaviours.  
After they practice the skills in the story-based scenarios, we ask the students to role play additional workplace scenarios and record their solutions in a video-based practice tool.  One huge advantage to video-based practice is students can see their solutions.  You may think you're doing well, but you really don't know until you record and see yourself. 
Q: What are some skills that AIM students can expect to learn? 
Craig: Giving and receiving feedback, conflict resolution, communication, responding to zingers— which is when somebody gives you an unfair statement—and learning to stand up for new, young hires so they aren't taken advantage of. 
Sashie: A big part of this course is teaching students to be self-advocates.  
Q: Can anyone take the AIM course? 
Sashie: Who is the target audience? I could say, career transitioners who are pivoting into tech. I could say youth who are just starting their careers. I could say newcomers who are learning a different culture. But really, this course would most benefit people who are open to change and those wanting to align with others around shared objectives. Our hope is that this course is a significant learning and career-defining experience. 
The AIM course is launching Fall 2022 and is open to Student Work Placement Program (SWPP)-eligible post-secondary students. If you're interested in joining the inaugural cohort, click here to apply, learn more, or register for a WIL e-learning information session.