ICTC Partners With Magnet On CDAP To Foster Career Development And Connect Employers To Youth Talent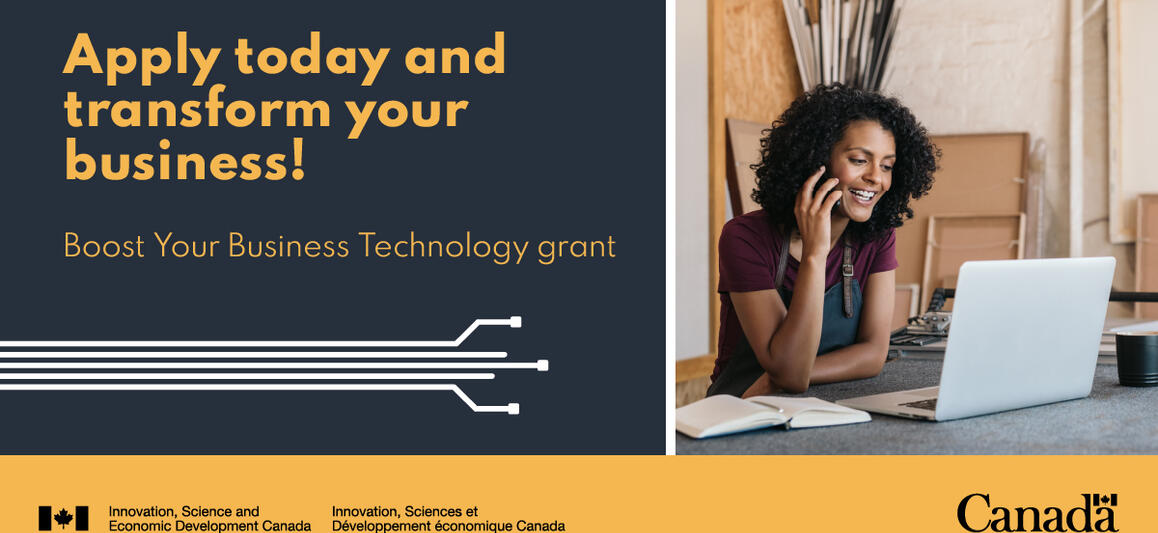 ICTC has partnered with Magnet on the Canada Digital Adoption Program (CDAP). Together, we're supporting the delivery of "Boost Your Business Technology" and "Youth Boost" to foster career development and help eligible employers connect with young talent.  
About the Boost Your Business Technology Grant 
This program helps small and medium-sized businesses adopt new digital technologies.  
Eligible businesses can: 
Use a free digital assessment tool to evaluate their business's digital readiness.
Receive a grant of up to $15,000 to consult with a digital expert and develop a digital adoption plan.
Get up to $100,000 in interest-free loans from BDC to implement a digital adoption plan.
Leverage a subsidized work placement of up to $7,300 to bring on a youth to help with their digital transformation.
Through this program, Canadian businesses are getting the assistance they need to grow.  
Start the process to benefit from this grant opportunity today!
About Youth Boost 
Youth Boost helps job seekers build the digital and human skills they need to succeed in the current job market. The program will connect users to paid placements offered through the Canadian Digital Adoption Program (CDAP) Boost Your Business Technology Grant, funded by the government of Canada. 
A free account gives you access to learning labs, resources, and courses from Magnet and our partners, all developed to help you understand and build the skills in demand by employers across different industries. Participants also gain access to ICTC's interpersonal skills and emotional intelligence course, Agile Industry Mindset (AIM).