How to Improve Gender Diversity in Tech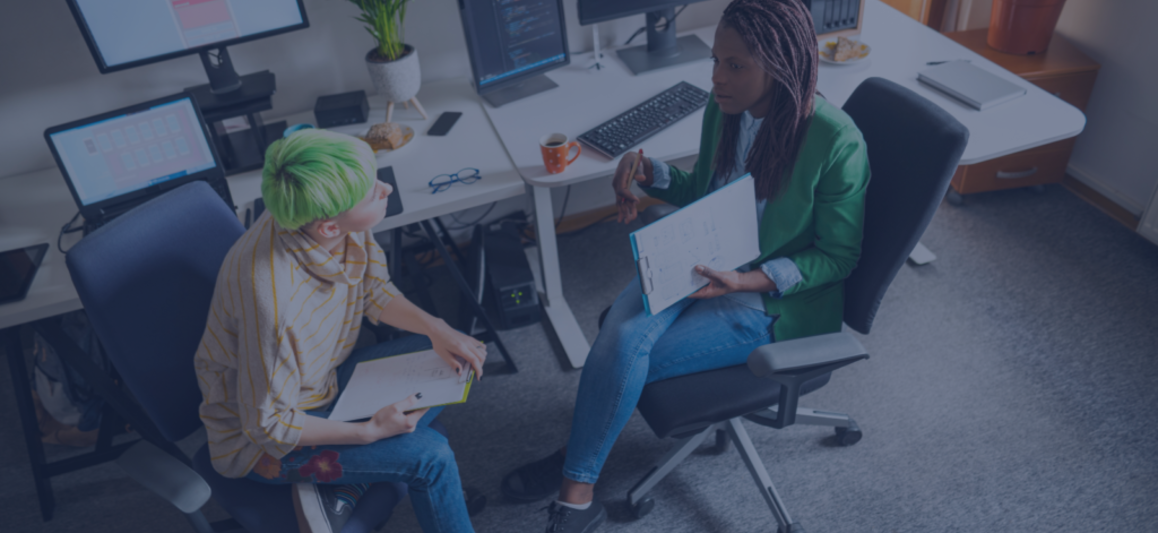 More concrete action is needed to drive up the number of women working in tech.  
For years now, the representation of women in tech has floundered at just 26%. During the pandemic years of 2020 to 2021, that percentage even slipped by 2.1%.  
Awareness and business as usual just aren't enough to improve gender diversity in tech—despite all the good reasons for a more inclusive workplace cited by thought leaders and ICTC research, including: 
Increased company creativity 
Expanded market opportunities in pivoting to universal product design that has women and other marginalized groups in mind 
Access to a broader talent pool in an industry racked by talent shortages 
Improved company culture and improved profitability 
"Research suggests most employers want more gender diversity," says ICTC's Senior Program Manager, Mélissa Gutiérrez. "But what they often lack is knowing how to make a stronger appeal to onboarding gender-diverse individuals as well as how to create a company culture that women and gender diverse individuals would want to work in." 
ICTC Gender Research and Programs 
ICTC programs that help strengthen Canada's digital economy typically start with research. In this case, the study Gender Equity in Canada Tech Ecosystem: Attracting, Retaining, and Supporting Entry- and Mid-Level Talent laid the groundwork.  
The report identifies the challenges, opportunities, and trends in gender diversity. A key finding points to deficiencies that discourage women from working in tech, such as the use of non-inclusive language in job postings and websites, no visible commitment to EDI, unconscious bias in the interview process, inequitable parental leave policies, among others.  
The report also offers fixes, which have been leveraged into ICTC programs and tools to help employers attract and retain gender diverse staff. 
A Good Place to Start 
Gutierrez says organizations that want to become more inclusive should first establish where they stand on the EDI (equity diversity inclusion) spectrum.  
An EDI assessment tool was developed by ICTC and is available in the Ambassador Program, which is one of two initiatives ICTC launched to improve female participation in Canada's tech ecosystem.  
The Ambassador Program has two purposes: to create a Canadian network of "ambassadors" (successful women in tech who work as scale-up strategists, social entrepreneurs, and change-makers in a variety of fields, including digital health, cybersecurity, finance, biotech, etc.); and to provide concrete and actionable guidance to companies for attracting and retaining a more gender-diverse workforce.  
As a multi-year program, Ambassador also features events across Canada, with keynote presentations by subject expert champions and networking. 
Walking the Talk 
As an organization, ICTC also strives to walk the talk by following the same best practices for gender diversity that its programs advocate. In 2021, ICTC became one of 1,716 Canadian employers to commit to the 50/30 Challenge, a Government of Canada initiative to improve representation and inclusion of diverse groups in the workplace. 
In line with that commitment, ICTC has set ambitious targets for female inclusion in its key programs and continues to work toward meaningful advancement of gender diversity in Canadian tech.  
"I really feel there is strong momentum to move the needle on gender diversity in Canada now, and ICTC is playing a key role," Gutiérrez says.