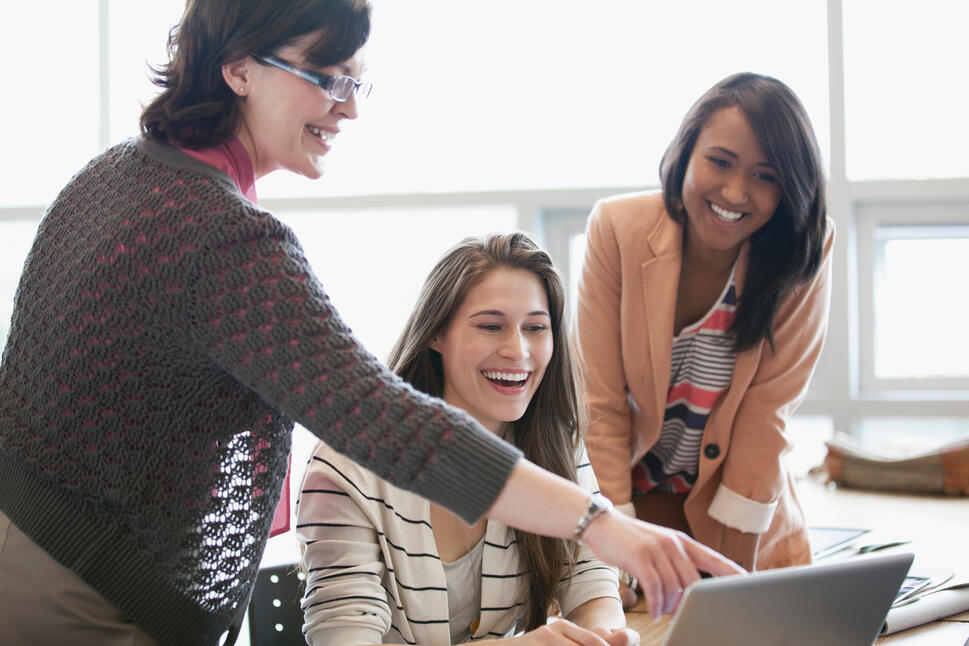 Empowering Educators Through Digital Literacy

In today's rapidly evolving digital landscape, cultivating digital literacy is paramount. Enrolling in the CyberBytes program will not only revolutionize your classroom into an engaging and interactive learning environment but also equip you and your students with indispensable skills for success in our ever-changing digital world.
 
Focus On Development
The CyberBytes program empowers educators with the knowledge and practical skills to navigate the digital landscape effectively and seamlessly integrate technology into their professional and personal lives. The curriculum spans a spectrum of topics, encompassing digital literacy, cybersecurity, digital design, and emerging technologies, with a keen focus on their influence on education and society. Participants will delve into the ethical considerations, accessibility concerns, and security aspects linked to these technologies while engaging in stimulating and thought-provoking learning experiences.
CyberBytes course levels are determined by personal mastery of the topic rather than the age of the students you teach. In today's world, educators must grasp general cyber concepts for proficient use of digital technology in their personal lives. Applying these skills in a classroom setting is considered a mastery-level achievement.
While the prevailing emphasis on cyber skills has been on teaching teachers how to instruct in coding, CyberBytes distinguishes itself by providing teachers with a foundation to truly comprehend the technology underpinning coding, for instance.
The CyberBytes curriculum and core competencies align with various frameworks and student curriculums. The paramount emphasis of CyberBytes is on the personal advancement of educators rather than on student training or classroom curriculum.
 
Flexibility – Learning on Your Terms
The self-paced learning structure propels educators from basic cyber facts and technology terminology to a level of understanding, application, and critical analysis. CyberBytes serves as a curriculum for teacher education in four key fields and will be readily accessible online to teachers nationwide. Teachers will progress through three levels of training across each of the four key areas.
 
Course Modules:
 
1. Cyber in Culture and Society
Gain an understanding of our impact on the internet and its reciprocal influence on our daily lives. This module encompasses recognizing and debunking disinformation, cyber ethics, utilizing tech for improved mental and physical well-being, harnessing the potential of collaborative tools, and digital communication.
 
2. The Cyber Backbone
Delve into information technology, which encompasses all facets of computing technology, including networking, hardware, software, and the internet. This serves as the foundational knowledge required for developing other digital skills.
 
3. Cyber Security and Privacy
Grasp the importance of securing devices and accounts to prevent both cybercrime victimization and inadvertent exposure of personal information. This module covers concepts such as personal information, privacy laws, and individual rights.
 
4. Cyber Design and Evolution
Move beyond the creation of "digital art" to explore concepts like user experience and program design, 3D modelling, virtual and augmented reality, and the metaverse. Learn how to leverage technology to dismantle accessibility barriers and conduct usability testing.
CyberBytes is proudly presented by ICTC and Knowledge Flow. Join us in this journey to empower educators and shape a digitally literate future!
 
Eligibility Criteria:
Current Educators teaching K-12 classroom across Canadian school system.