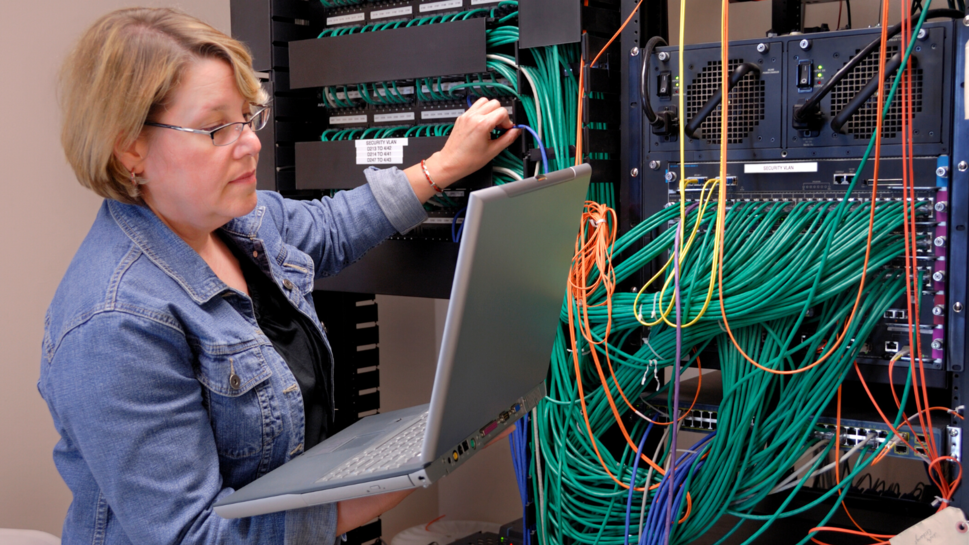 User support technicians provide first-line technical support to computer users experiencing difficulties with computer hardware and with computer applications and communications software. They are employed by computer hardware manufacturers and retailers, software developers, in call centres and in information technology units throughout the public and private sectors. They are also employed by independent technical support companies or they may be self-employed.
More about this career
Communicate electronically and in person with computer users experiencing difficulties to determine and document problems experienced
Consult user guides, technical manuals and other documents to research and implement solutions
Reproduce, diagnose and resolve technical problems encountered by users
Provide advice and training to users in response to identified difficulties
Provide business systems, network and Internet support to users in response to identified difficulties
Collect, organize and maintain a problems and solutions log for use by other technical support analysts
Participate in the redesign of applications and other software
May supervise other technical support workers in this group
Education
Completion of a college program in computer science, computer programming or network administration is usually required.
College or other courses in computer programming or network administration are usually required.
 
Experience
Certification or training provided by software vendors may be required by some employers.
Call centre agent - technical support
Client support representative - systems
Computer help desk representative - systems
Computer help desk supervisor
Hardware installation technician
Hardware technical support analyst
Help desk technician
Software installation technician
Software technical support analyst
Systems support representative
Systems technical support analyst
Technical support analyst
Technical support supervisor
User support technician